Advocate
Advocate

Small to midsized companies that are deeply engaged in government affairs at the local, state, or federal level.
Advocates are looking to maximize their visibility, leadership, and relationship-building opportunities through participation in the Chamber's many public policy initiatives.



Public-sector relationship building

A powerful voice on matters of public policy

High visibility as a community leader


"The Bellevue Chamber has been an important convener on issues important to the development community and larger business community. Its Policy Council has pushed for important transportation investments while working alongside city leaders to improve permitting practices at city hall. The Chamber has a record of bringing people together to solve problems."
Jessica Clawson
McCullough Hill Leary P.S.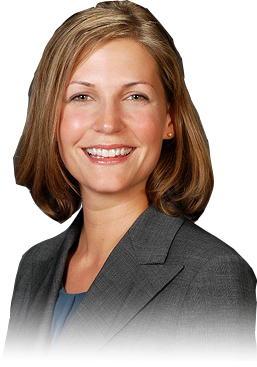 WHO ARE ADVOCATES?

Starter
$550

Connector
$750

Advocate
$1,750
Community
Builder
$2,250
Premier
$3,750
Enterprise
$5,000

Networking

Member Pricing to all Chamber Events

Recognition as a new member at weekly Morning Business Builder events

Opportunity to serve on Ambassador committee

Grand opening or anniversary celebration

Complimentary admission or discounted seat at first Chamber lunch


25%

25%

Complimentary admission to signature events

2
3
4
4

Exclusive invitations to top investor, C-suite events

Consideration for a seat on the Board of Directors

Membership in the Executive Business Roundtable





1
2

Discounted table of 10 at one Chamber Lunch per year





25%
50%

Credibility & Recognition

Company representative paired with Board member or Chamber leader for mentoring for community engagement and maximizing membership

Recognized as a new member at a Chamber event

Display table during the networking hour at a Chamber Lunch

Press release for Grand Opening / Custom Event

Opportunity to be a featured presenter at a Chamber affiliated event

Recognition as a leading investor

Advocacy

Access to monthly policy briefings

Opportunity to be selected as delegate to East King Chambers Coalition

Opportunity to serve on Policy Council committees

Other Benefits

Number of business locations included in Chamber directory and qualifying for Chamber benefits (ie bank branches, restaurant chains, offices, etc)

1
1
2
3
4

Number of chamber portal user accounts

1
5
25

Discounted Certificates of Origin

Your business listed as a new member in weekly 5 Things email newsletter

Events shared on Community Calendar / Member News (per quarter)

1
2
3
3
3
Eligible to co-brand paid promotional social media content

Hours of Chamber meeting room use for groups of up to 40 (per year)
2
4
6
8+H
8+H
Featured item in weekly "5Things" email newsletter
1
2
4
View the organizations & benefits at each membership level


Small Nonprofit
Charitable organizations and small nonprofits with fewer than five employees or with an annual budget under $500,000.



Starter
New sole proprietors looking to join at an introductory level on a path to grow.



Connector
Smaller but established organizations looking for business development opportunities, industry or regulatory support, and community engagement and networking.



Corporate
Small to midsized corporations headquartered in the community or large organizations with an Eastside presence. Corporate members value engagement opportunities for their employees and brand visibility through sponsorship.



Advocate
Organizations looking to maximize their visibility and relationship-building opportunities in the public sector or shape elections and public policy through participation in the Chamber's many advocacy initiatives.



Community Builder
Small to midsized companies that are celebrated pillars in the region; Community Builders are frequent sponsors, speakers, and recognized leaders of the Chamber's events and programs.



Premier
Midsized and larger companies (40 + employees) that are established leaders in their industry. Premier members are high-level sponsors, event hosts, and powerful contributors to chamber programs. Employees of Premier level members are frequent participants in leading chamber programs and initiatives.



Enterprise
Large (100 + employees) and influential sector titans; Enterprise members contribute both their might in the marketplace and their skilled industry experts to shape and grow their influence and impact in our region.



Executive Circle
Midsized companies with strong ties to the community who look to maximize their engagement with Chamber programs across their entire workforce while receiving enhanced recognition and exposure for their commitment to the Chamber.



Legacy Leader
Our sustaining partners, Legacy Leaders are recognized in all Chamber events and programs. They receive the maximum value and exposure for their engagement and help determine the Chamber's strategic direction.