Back to Events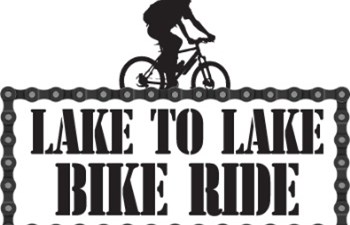 Lake to Lake 2023
Saturday, June 10, 2023
Event Details
Explore Bellevue's hidden treasures by bike on the Lake to Lake Bike Ride on June 10, 2023, rain or shine. Remember we have a kids ride in the park for children 8 and under afterwards. Bring the whole family to this enjoyable, non-competitive ride benefiting the City of Bellevue's youth donation fund.
Start/Finish: Robinswood Community Park, North Entrance, 14915, SE 22nd St.
Start area: Long course riders need to leave by 9:30, short course leave between 9:30 and 10. The course will be marked and well-supported by staff and volunteers until noon. Kids ride at 12:15. The event ends at 12:45.
Online registration closes at 4 p.m. on Friday, June 9. Day-of registration begins Saturday, June 10, at 8 a.m., while space is available. Pre-Registration and entry fees: Register online at parks.bellevuewa.gov/ride for course # 2301198 Or call 425-452-6885 Free Kids ride in the park at 12:15. Pre-registration recommended course #2301199
Two routes -- the mostly flat, eight -mile Greenbelt Loop and the more challenging, 24-mile Lake Loop with significant elevation gain. Both routes are approximately 80 percent paved road and 20 percent small gravel.
Equipment: Past participants have ridden these courses on all types of bikes. Over the 9-year duration of the ride, past participants tell us they prefer a cyclo cross adventure type bike with tires with some traction or a mountain bike. The event will have bike mechanics on site at the start to assist with safety checks and minor repairs. All riders must wear helmets.
Prizes: Post-event prize giveaway. All participants will receive a custom-designed event t shirt and various freebies at the post-event prize giveaway.
Requirements: All participants must obey the rules of the road and trail. Recommended for riders ages 9 and older (Greenbelt Loop). All riders under age 18 must be accompanied by a responsible adult on all rides.
For more information:
Info: 425-452-4882 bikeride@bellevuewa.gov Phone Registration: 425-452-6885