''Now every week there's news of another big project' in Bellevue
Date posted
October 9, 2021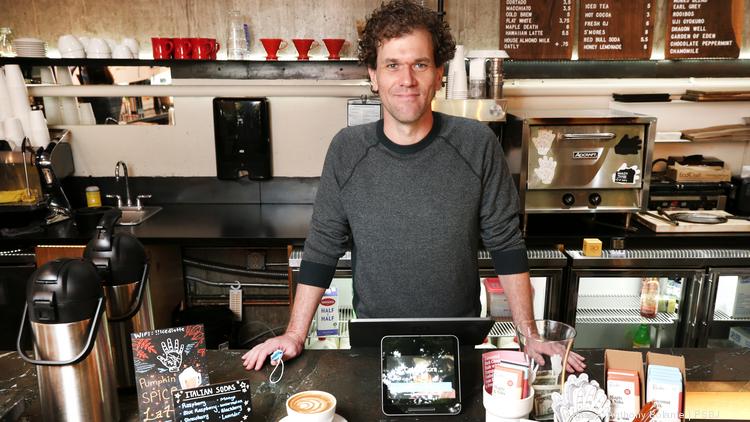 When he leads tours of downtown Bellevue, Emil King likes to show people new open spaces tucked away in the middle of the district's super blocks.
"They're just amazed by these plazas where they can hang out and have lunch," said King, the assistant director of the city's Community Development Department.
Many of those open spaces soon will be lined with restaurants and shops operated by entrepreneurs like Shawn Nickerson, who launched Café Cesura 10 years ago west of the Bellevue Library. The business is expanding with a second café set to open in January across downtown in Alliance Residential's development and hopes to add two more later inside Amazon-leased projects that Vulcan Real Estate is building, he said.
Nickerson is one of many small business owners clamoring to open in Bellevue in hopes of capitalizing on the growth of Amazon, which said a year ago it planned to have 25,000 employees in Bellevue by 2025.
"I've got a lot of tenants with a lot of pent-up demand that want to be in Bellevue, but there just isn't the space right now," said Nickerson's retail broker, Tracy Cornell of Gibraltar. This is changing, albeit slowly, with over half a million square feet of retail coming to downtown in the next four to five years, according to Cornell.
The buzz in Bellevue is palpable, with tower cranes dotting the sky and a new light rail line snaking its way through the city. More high-rises begets more jobs, which brings more foot traffic, Nickerson said.
Downtown currently has around 56,000 jobs, according to the city, which expects that number could grow to as much as almost 125,000 in the next 25 years or so. That's more than the current number of jobs in Portland and just 12,000 fewer than in Vancouver, Canada.
It's all reminiscent of what happened in Seattle a decade ago when Amazon was on a tear and presents a number of challenging issues for the Bellevue Chamber of Commerce, said Joe Fain, the organization's president and CEO, from land use and transportation to housing and the rollout of 5G.
The size of the chamber's staff has grown by around 30% to nine full-time employees since Fain took over leadership of the group in early 2019.
Amazon's announcement two years ago that it was bringing tens of thousand of jobs to Bellevue "just flipped the switch," said Fain. "Now every week there's news of another big project."
Some of the biggest names in real estate and finance, including Goldman Sachs and Tishman Speyer, are in on the action joining other big players like Hines that already are in the city.
So far, Bellevue residents are on board. A July survey of 400 people conducted by EMC Research found that 81% of respondents agreed that Bellevue was a good place to do business, with just 12% saying the increasing presence of large tech companies had negatively affected quality of life. The Eastside Business Alliance, the campaign arm of the Bellevue chamber, commissioned the study.
While King is struck by the changes to downtown's ground plan, city Land Use Director Liz Stead is awestruck by the number of 600-foot-tall towers planned or going up. Both changes are the result of the 2017 landmark rezone of downtown.
"We have full city blocks being developed one at a time," said Stead. "That makes me go, Wow."