QFC and Fred Meyer Announce Partnership with Bellevue Chamber of Commerce and Bellevue College for F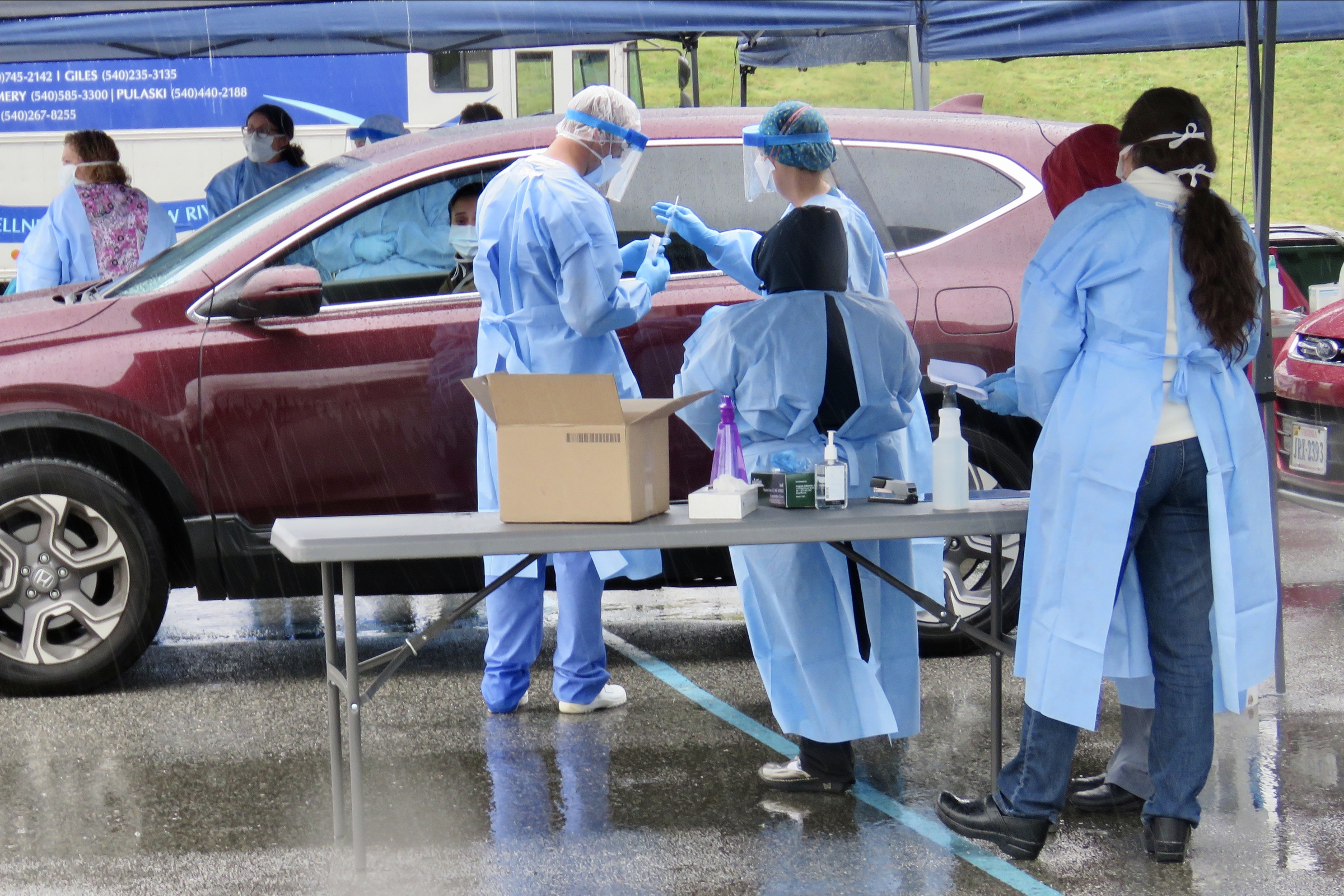 Today, QFC and Fred Meyer announced a partnership with the Bellevue Chamber of Commerce and Bellevue College for free COVID-19 drive-thru testing.
The testing will be at the Bellevue College parking garage in Bellevue, June 16, 17 and 18 from 10AM-4PM. Registration is required. Testing is free and available anyone who registers online. Testing will continue until the end of June.
Testing Site Information:
Dates: Tuesday, June 16, Wednesday, June 17 and Thursday, June 18

Time: 10 a.m. to 4 m.

Location: Bellevue College at 3000 Landerholm Circle SE Bellevue – parking garage

Registration is required. Register at com/covidtesting or call 1-888-852-2567 (select option 1, then option 3). No insurance needed.
"Our vision is to help people live healthier lives, and it has never been more important as we help to expand testing across Washington," said Chris Albi, President of QFC. "This work, like all work we do, is guided by our values and our promise- to Feed the Human Spirit. We continue to make decisions that balance the safety of our associates with our commitments to our customers and communities. That is why QFC, Fred Meyer and Kroger Health will be donating all professional services at drive-thru testing facilities, these services include ordering and observing the COVID-19 tests."
QFC and Fred Meyer want to thank the Bellevue Chamber of Commerce and Bellevue College for the use of the Bellevue College parking garage and logistics support.
"We are thrilled to be a part of increasing the testing capacity for Eastside residents and businesses. The City and Bellevue College moved quickly when QFC/Fred Meyer came to us with their generous offer of support. These are the kinds of community partnerships that save lives. " said Joe Fain, President of the Bellevue Chamber of Commerce.
"BC has always been our community's college. We're grateful for this opportunity to stand with front line workers and provide space for much-needed free testing that supports the health and well-being of our fellow Washingtonians." said Dennis Curran, Vice President of Administrative Services at Bellevue College.
Bellevue and surrounding area residents MUST register at krogerhealth.com/covidtesting or call 1-888-852-2567 (select option 1, then option 3).
People seeking a test will use a virtual screening tool based on Centers for Disease Control and Prevention (CDC) guidelines to see if they are eligible.
Those eligible will next select a testing location and appointment time. Then, registrants will receive an email confirmation with pre-appointment paperwork to complete. When a person arrives for their test, they should have their photo ID ready and should leave their window rolled up for check-in, until a health-care practitioner comes to the car to administer the test.
For the testing, patients remain in their cars throughout the process, which is completed in just a few minutes using self-administered test kits. The test uses self-administered nasal swabs, which are less painful and designed to increase safety. This onsite testing is supported with laboratory services provided by eTrueNorth, a contractor of the U.S. Department of Health and Human Services. Test results are expected within approximately 48 hours. The Bellevue testing site is estimated to have capacity for 250 vehicles per day.
The Tacoma testing site is still accepting appointments at the Tacoma Dome until the end of June on Wednesdays and Thursdays.
About Kroger Health Kroger Health, the healthcare arm of The Kroger Co., is one of America's leading retail healthcare organizations, with over 2,000 pharmacies and 200 clinics in 35 states serving more than 14 million customers. Our team of 22,000 healthcare practitioners - from pharmacists and nurse practitioners to dietitians and technicians - help simplify healthcare by providing solutions that combine health, wellness, and nutrition, connecting with customers on an emotional and personal level. We're also pioneering new work to help drive food as medicine in order to prevent illness before it starts. Learn more at www.krogerhealth.com. About QFC and Fred Meyer, both a company of The Kroger Co. (NYSE: KR), we are Fresh for Everyone™ and dedicated to our Purpose: To Feed the Human Spirit®. We are committed to creating #ZeroHungerZeroWaste communities by 2025. To learn more about us, visit our newsroom and investor relations site.
CONTACTS:
QFC- Tiffany Sanders (425) 753.0633 Email: tiffany.sanders@qfci.com