YEA! graduates present to City Council, establish Driving Safety Awareness Day
Date posted
September 16, 2022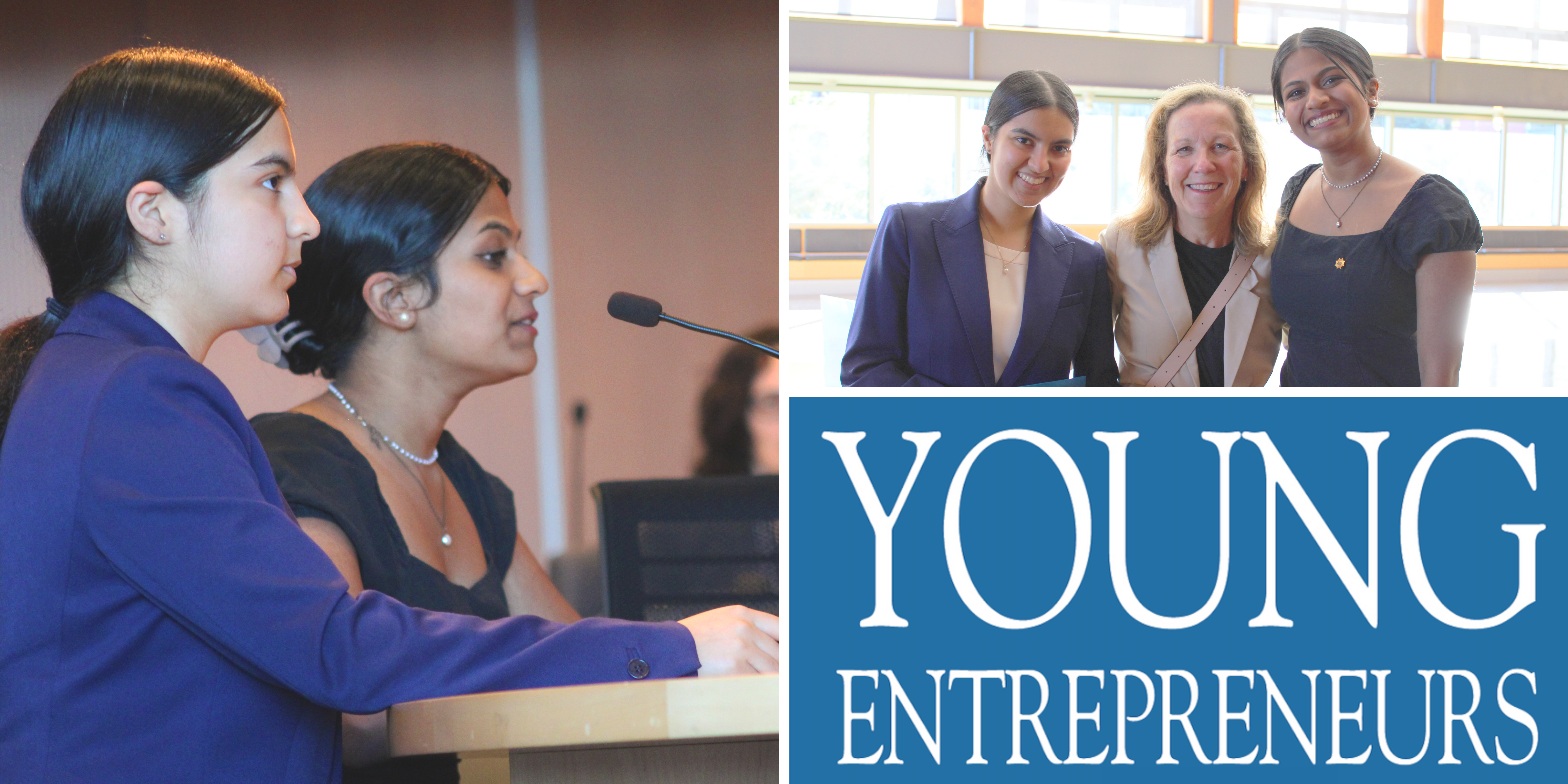 Ishika Binu and Anya Vaish — two local high schoolers that graduated from the Bellevue Chamber's Young Entrepreneurs Academy program — presented to City Council last week, resulting in the city-wide proclamation that Sept. 17 is officially Driving Safety Awareness Day.
The girls gave a compelling presentation on the dangers of distracted, drowsy, and drunk driving, and asked the crowd to take the "Drive Safe Pledge."
The Pledge requests the following:
DON'T text while driving.

DON'T be under the influence.

DON'T drive when sleepy.

DO wear a seatbelt.
Despite being high schoolers, Ishika and Anya have demonstrated tremendous responsibility and initiative with making Bellevue's roads safer.
Beyond this project to establish Driving Safety Awareness Day, Anya also developed a prototype car seat to save children left in hot cars and takes part in Teen Traffic Court, while Ishika is heavily involved with the Safe Drive Club.
"We are so proud of Anya and Ishika," said Chamber Vice President Kim Fredericks. "Not only have they used the skills learned in the YEA! program to execute this specific project, but have really made an effort to diversify themselves in terms of their studies, goals, extracurriculars, and experiences, too."
"They are a perfect example of the type of ambitious young folks we hope to support through the YEA! Program."