Eastside miniMBA welcomes applications for next cohort
Date posted
October 17, 2023
Our partner program with UW-Bothell is accepting applications for the winter/spring cohort!
The Eastside miniMBA program is a crash-course in all things business, held virtually, allowing professionals to take that next step in their career without all the hassle.
Program alumni Megan Adams came to the Bellevue Chamber's September Board meeting to chat about her experience:
"If I go back about 3 years, I was looking at my resume. And on paper, my resume looked pretty good. I had some very unique things — like I worked on Bill Nye the Science Guy's show — and in addition to TV, I also was in commercials and choreographed, and for 10 years I raised money for Village Theatre.
But then, I was in my mid-40s with two kids, there hadn't been much professional movement for me in about 10 years, and I was feeling really stuck.
So, one day I was registering Village Theatre for a Chamber of Commerce luncheon, and I came across the UW mini-MBA program, which promised to cover a lot of the subjects that I didn't get to explore in my fundraising position and it would just take a few months. It was online, it was in the evenings, and I got a cost reduction because I worked at a nonprofit.
Each Monday night, we would get online to discuss and learn about topics ranging from marketing, diversity equity and inclusion in the workplace, budget management, and a lot more. We had small in-class assignments, reading recommendations, and in the end, we had the opportunity to select a final project ... I landed on Visit Bellevue."
(SPOILER ALERT: Megan now works for Visit Bellevue full-time.)
She relished in the program's ability to marry her existing creative skills and marketing background with this new arsenal of resources, tools, and a confidence boost. The new interim dean for the UW-Bothell School of Business, Rajib Sanyal, then gave his own testimony alongside program professor, Dr. Andrea Anthony.
"That is what the purpose of this program is," said Sanyal. "To equip the participants with the essential skills, tools, and insights to be effective in their workplace and to be able to move forward with their professional career."
Dr. Anthony — who teaches finance in the school's regular MBA program as well as the miniMBA — also chimed in to speak to the program's success.
"I have a lot of experience seeing these types of programs and the faculty that are involved, and I would say that I am really impressed with what you guys have done with the mini-MBA," she said. "The faculty are really passionate, most of them are the chairs of their departments even, and they are excited to get access to you and your teams … We know it is short and sweet, but we want you to have key takeaways that you can use tomorrow in the workplace."
---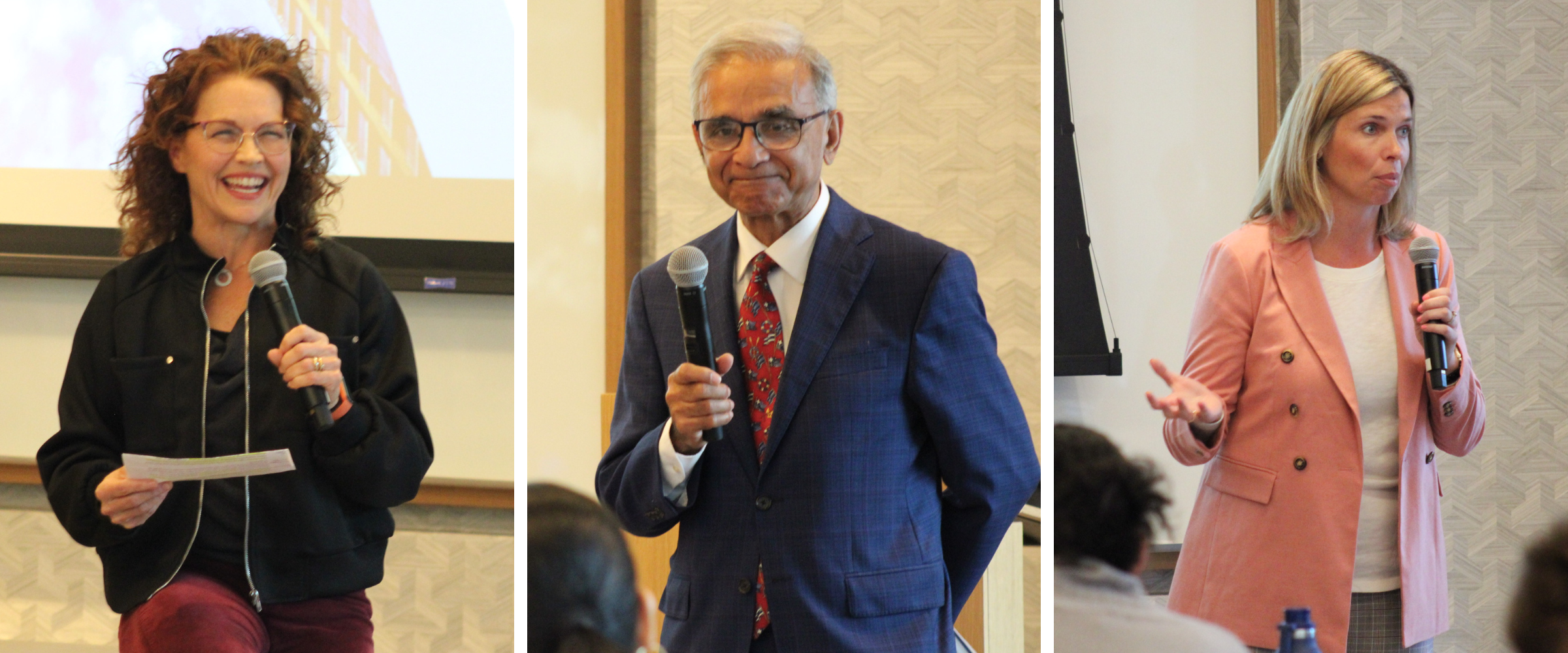 ---
The Dates:
November 1, 2023 –
Priority application deadline
December 1, 2023 –
Final application deadline
January 8, 2024 –
First day of instruction
March 25, 2024 –
Program completion





Admission Fees:
Standard Program Rate - $5,055
Chamber Member Rate - $4,555
Core Areas of Learning:
Business Strategy
Leadership
Diversity, Equity, & Inclusion
Digital Transformation
Financial Analysis & Reporting
Global Business
Business Ethics
Marketing
Technology Management
Operations Management
Project Management
Negotiation
Capstone Project
---