Member Spotlight: Theatre33 expands community, celebrates bilingual arts
Date posted
October 10, 2022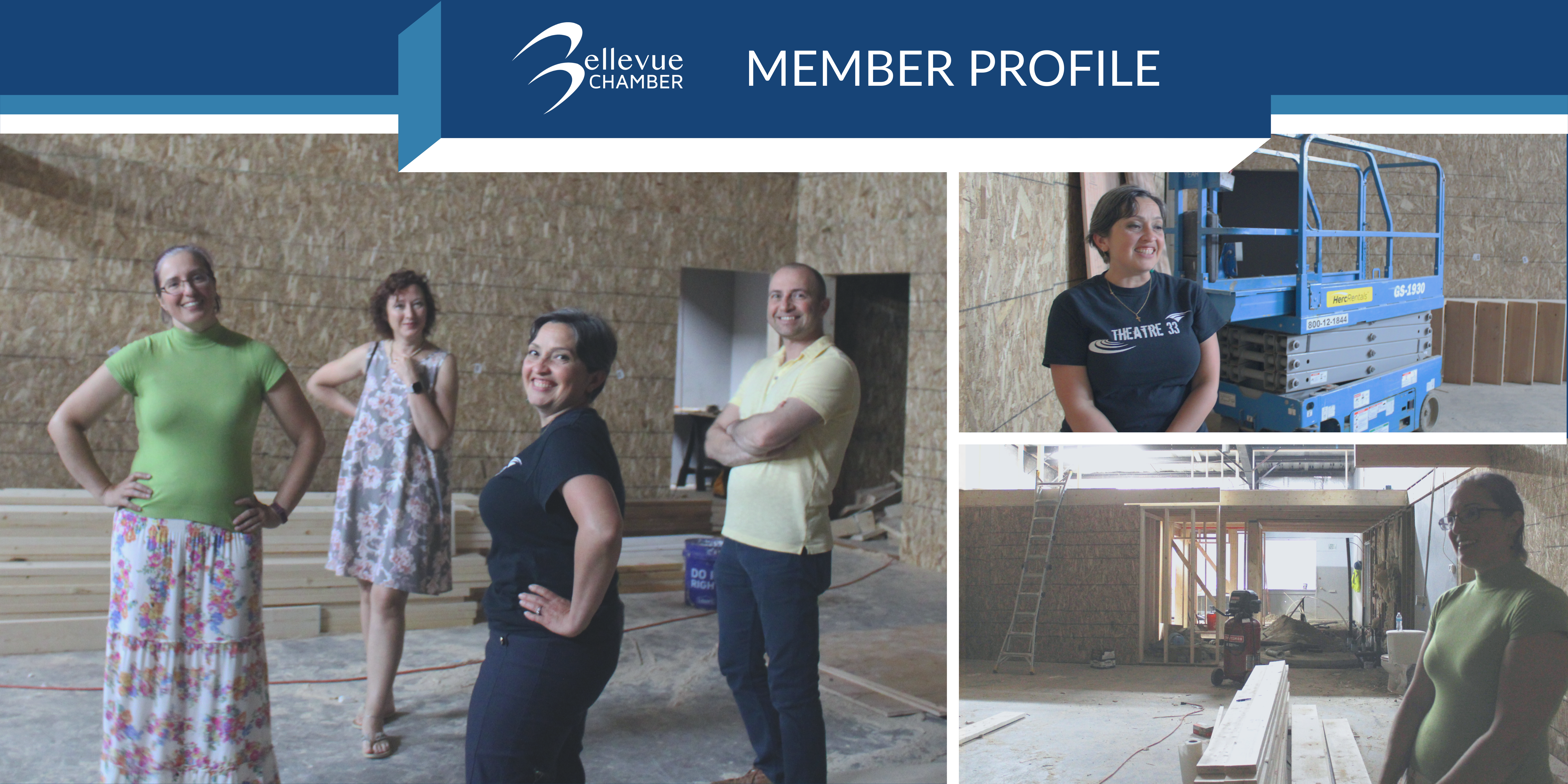 Theatre33 is getting an upgrade, and a customized one at that.
A bilingual community theatre currently using a space off 116th Avenue, Theatre33 just secured its very own Bel-Red location to put on Russian-speaking plays and classes, formally ushering in a new era for the troupe.
Construction is underway at the new location, with the design intentionally created to best serve the company's diverse needs. For starters, the theatre will have an entrance hall, kitchenette and bar, balcony, office area, and proper dressing room. (As of now, the actors crowd around a single mirror while getting ready for shows.)
Most exciting, however, is the fact that their new home is multipurpose in nature, allowing the Theatre33 teachers and volunteers to juggle multiple programs all at once.
"Before, it was either class or rehearsal, or you would be cramming ten people into the office to try to read the play through," said Director Marianna Chebotaryova. "So, we tried to think about each and every thing that could make things more convenient as a theatre."
Audience members can also expect a little more elbow room with the new set-up, and English-speaking patrons may see more offerings — in addition to the current subtitled options — soon. But regardless of where you're from or what languages you speak, Theatre33 has a proven track record in expanding its community to all that appreciate their art.
"People like to stay, and they like to express themselves," said Chebotaryova. "A lot of the time, people aren't necessarily ambitious, they just want to be part of it … The only requirements are no drama off the stage, and no active sabotage," she laughed.
"For me, the best performance is if you are starting to watch and you forget where you are, when it is, what you are doing, and then an hour later you wake up and realize you are still at the theatre."
"That is the ultimate goal."
---
Theatre33's Upcoming Shows in English:
Upcoming Shows in Russian: