Reality Break Escapes opens Team Events location geared toward groups
Date posted
October 6, 2022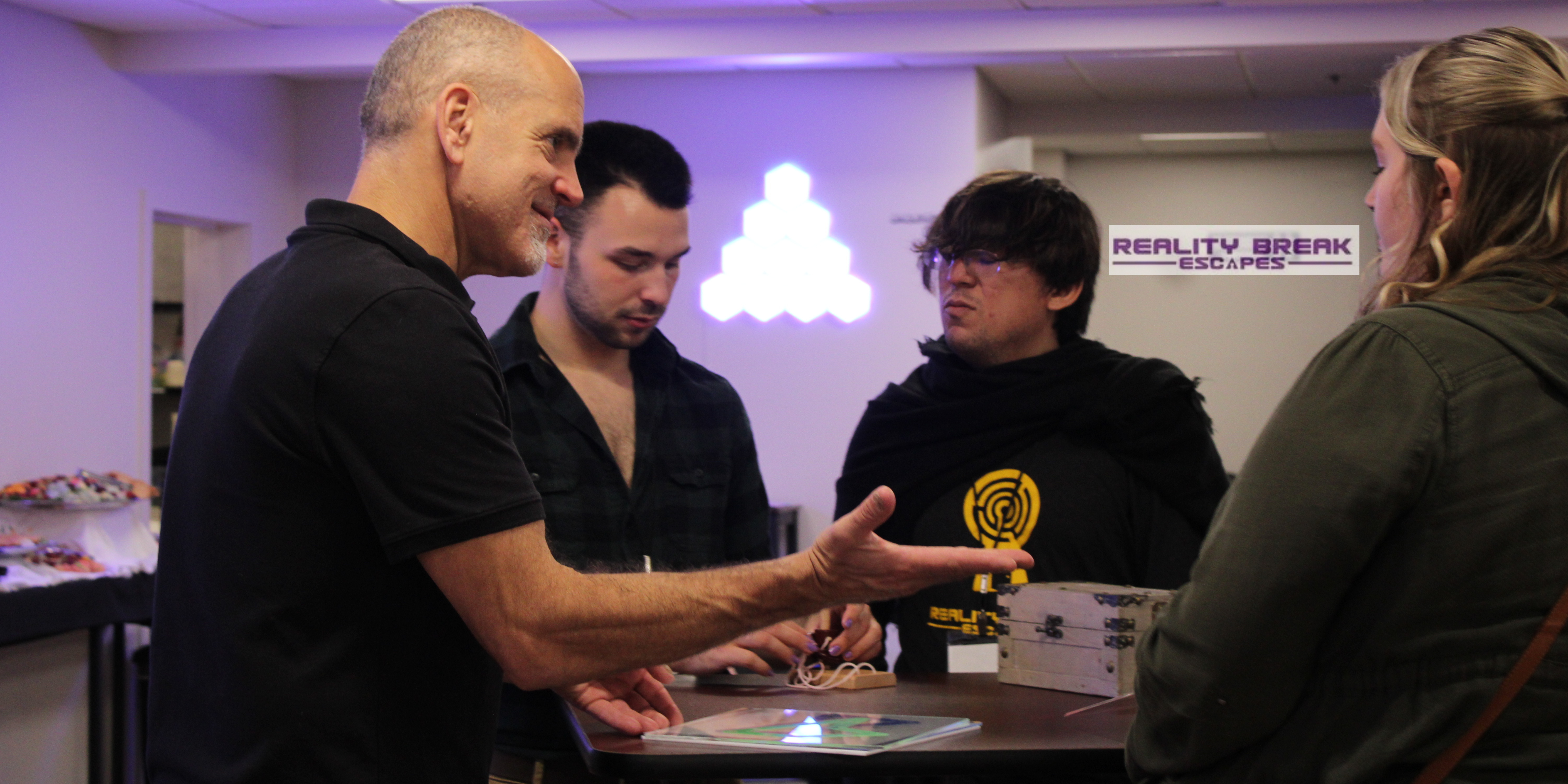 ---
Since opening its downtown location in 2018, Reality Break Escapes has curated a suite of escape rooms, concocted a set of portable puzzle games, and now, opened a new space entirely dedicated to large team events.
Located at 2320 130th Ave NE in Building E, RBE's new Team Events venue can fit upwards of 70 people, and is stocked full of five different games built for company team bonding. The newest, called Seattle Freeze, is based on elements local to the region and integrates both competition and collaboration.
"At the escape room, we can have up to 25 at one time, but they can't all play the same game and they aren't playing at the same time," said RBE owner and Chief Fun Officer, Brenda Luper. "So, this space and these games will enable larger teams to have options."
Luper has a history in custom-building games and puzzles for clients, so there is a constant flow of new designs and ideas to be played with now that they have the capacity and new space. As of now, she estimates that about 70% of their clients have been doing in-person events, with about 30% opting for the portable kit versions.
However, with more and more companies going back to in-person work, Luper wouldn't be shocked if this breakdown shifts a bit.
"Getting 20 to 60 players together, and to have them walk away with the feeling that this was super fun and I learned something … That is all we could want," she said.