Rep. Walen and Sen. Mullet tackle transportation, housing and more at EBRT
Date posted
December 9, 2022
The Executive Business Roundtable series has boasted an impressive set of speakers for this year's program so far, beginning with Microsoft's Jared Spataro on the state of WFH-versus-in-person work, then political journalist Brandi Kruse as an election follow-up, and most recently, Sen. Mark Mullet and Rep. Amy Walen for a pre-session debrief.
The legislators opened up about their plans for policies surrounding middle housing, addressing the healthcare crisis, public safety, and more, answering a wide range of questions throughout the course of the breakfast event.
For example ...
Sen. Mullet on drug abuse and tackling the issue via legislation: "This issue, you would think it's a slam dunk, layup issue , but it is not. We will need active engagement from the business community the entire session, I think, to make sure we end up with a really good outcome."


Rep. Walen on the potential of Bellevue: "I think that the Eastside is in a unique position to be very organized, Senator Mullet is really leading the way and trying to organize us to sort of speak with one voice for the Eastside ... We have a really wonderful place to bring the family, we value safety, we value our business community, and we tackle problems in a different way. "
---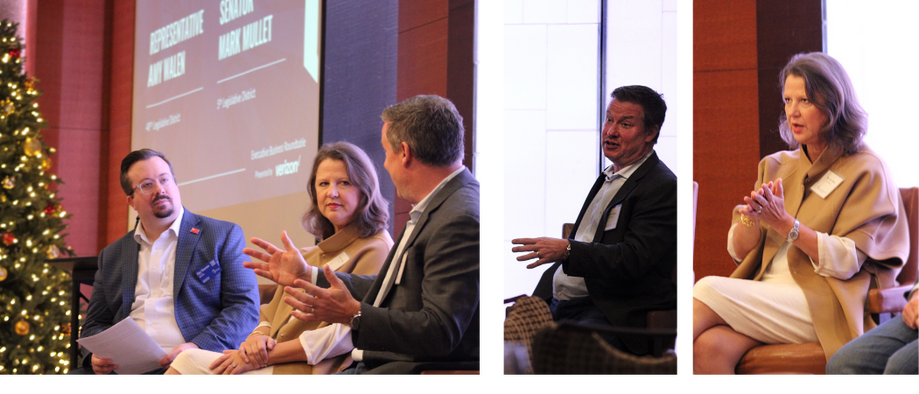 ---