3 Ways We Helped our Members this Year
Date posted
January 9, 2023
2022 was a busy, busy year. Our in-person event docket returned in full swing, advocacy groups lobbied in D.C. and Olympia, and membership grew as we welcomed new (and existing) businesses to Bellevue.
Above all else, though, we are most proud of how we were able to directly support the individuals and groups that put their trust in us as a Chamber.
Developing Leaders, One Member at a Time
When Dennis Pierce first started his Executive Coaching and Leadership Development practice, he strived to get more involved in the community beyond his already-established ties to church, school and sports networks here on the Eastside. He researched the various Chambers throughout the area, and, "quickly realized that BCC was special."
"The entire staff is so accessible and positive when supporting local business and initiatives," said Pierce. "Based on my passion for leadership development, I became a mentor in the mini-MBA program at UW-Bothell and will be leading a module of the New Executives program in January. I've met several like-minded community leaders at the BCC luncheons, and I've also been able to spread the word of my upcoming workshops and special events utilizing the Events banner … The Chamber is much more than a networking organization."
"Their reach extends far beyond business, and is built on a mindset of servitude through action that nurtures a strong sense of community through government, commerce, education, service and more."
Common Interests, Common Goals
This year we also launched our first "Affinity Group," which gathers an intimate collection of professionals working in the same industry to discuss the specific issues facing their profession. The first cohort, which we call the "Aging Well Affinity Group," consists of folks from Sunrise of Redmond, Aegis Living, Home Instead, Sunset Hills Memorial Park & Funeral Home, Koelsch Senior Communities, and more.
"Providing a space for those working in senior services to candidly discuss their challenges and triumphs has been an even greater accomplishment than I anticipated," said Chamber Director of Sales & Member Experience, Sarah Martinez. "Being able to listen in and watch the connections our members have made flourish firsthand is really rewarding … They have been able to target shared goals, feel seen and heard, and are even in the process of planning a few events for 2023."
Cut! That! Ribbon!
Ribbon cuttings have always been a part of our Chamber's work, and this year was no different. Whether it was for a bakery, pediatric chiropractor, physical therapist, or any other type of business, we love being there alongside the community as they celebrate their new ventures.
"When I first joined the Chamber, I was told about the ribbon cutting option and chose my membership to make sure I had access to that," said Nothing Bundt Cakes store owner, Sara Cupp. "Engaging with the community and neighbors is important to almost any business, and as a new business owner, I really appreciate all of the support the Chamber and its members have given me."
"The connections made at events and my ribbon cutting have been very fulfilling and helpful in spreading the word about our opening, and the professional photos of our business at the ribbon cutting helped us promote the business and preserve the memory."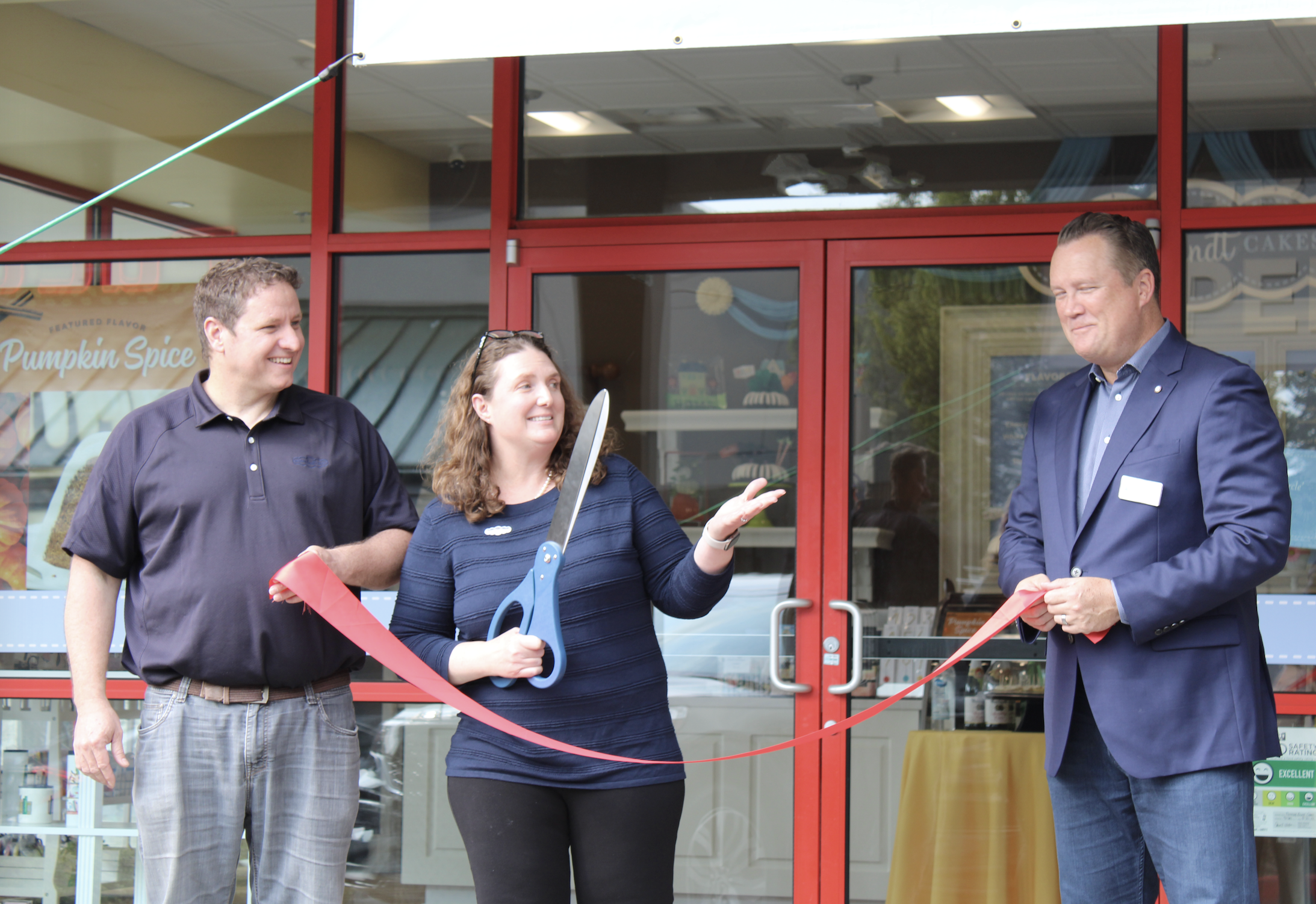 Thank you to all of our members — we couldn't do any of this without you.