Member Spotlight: Steeping in success with Sugimoto Tea's Kyohei Sugimoto
Date posted
August 8, 2022
Kyohei Sugimoto has had his father's tea every day, without fail, since he was a child.
On special occasions they would have matcha – and this isn't your Americanized drive-through latte version – whereas sencha was for any day, all the time.
They would visit the fields and chat with the farmers cultivating the leaves, but despite these trips and his consumption habits, Kyohei didn't actually know anything about the industry until he joined the family business nearly 18 years ago.
After graduating college and ditching his plans of becoming a teacher, Kyohei visited Seattle with his father – promptly falling in love with the area – and dove into tea industry state-side. His brother would handle the production side, and he would become a Certified Tea Adviser and serve as the face of the company.
"I may be from a tea family, but what I did was only drinking it … I didn't know anything about tea or the culture behind it," said Sugimoto. "So, after I'd moved to Seattle, I started learning from a book from my father and I haven't stopped since."
He would stop into local Japanese restaurants, pour some tea and share his family's story with patrons as they chowed down on sushi, and more often than not, he gained some new customers in the process. Sugimoto found that many folks – particularly those living in the Pacific Northwest – were receptive to the story of tea, which directly worked in favor of his company's refined mission.
"If you go to Japan, there are vending machines everywhere so you can buy tea very easily," he explained. "And that is good, because tea consumption has increased, but this also makes it too easy and too convenient, so that even making tea with a tea bag is too much for them … No one even has a tea pot."
Sugimoto says that with these convenience-based advancements, tea has become "too close," to Japanese life, and as a result, people started forgetting how to prepare and celebrate it. And with a growing market for bottles and a shrinking one for leaves, premium tea farms started to struggle.
"This was all enough for us to make the move," said Sugimoto. "Americans feel something special to this kind of Eastern culture, and most people are making tea with a tea pot which is not happening anymore in Japan."
"So, our mission is to save farmers by introducing real tea to the U.S. audience."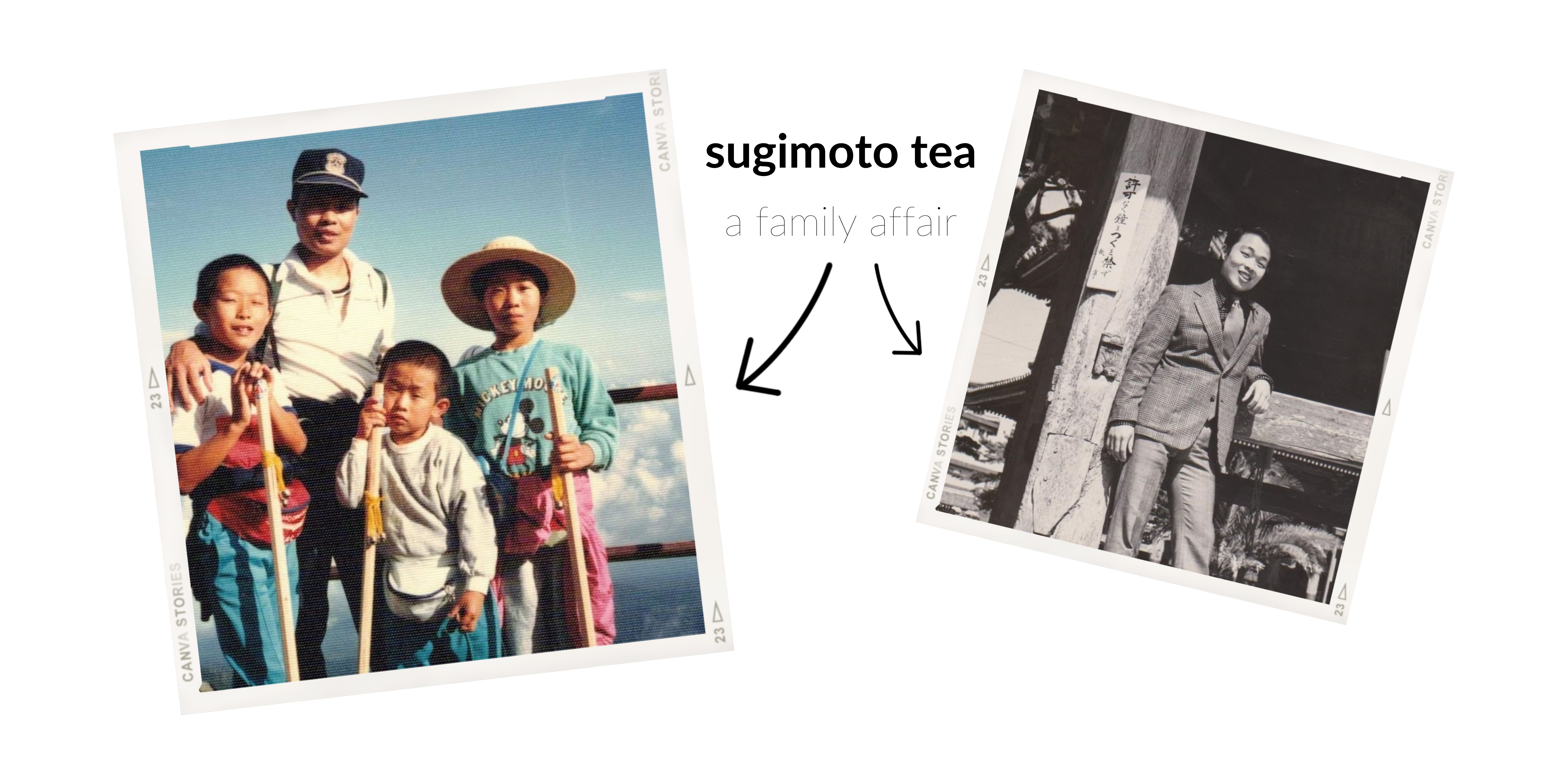 The Tea
Matcha: Matcha is the oldest type of tea in Japan. It is made from leaves that have been shaded for 2 to 3 weeks prior to the first harvest, then are steamed, deveined, destemmed and dried without rolling before being ground into a fine powder.
Sencha: Sencha is regarded as "Japan's favorite green tea" because of its popularity, and unlike other teas, is grown under full sunlight year-round.
Genmaicha: Genmaicha consists of Japanese tea leaves with toasted or roasted rice, which brings a nutty flavor to the brew.
Kukicha: Kukicha tea is made from stems that are separated from green tea leaves during tea production for matcha and sencha. Since it's made from stems, it has a lower caffeine content and has a sweeter aroma.
Hojicha: Hojicha in Japanese (焙じ茶) literally means "roasted tea," so any number of base tea leaves can be used. Typically, it is made from bancha, kukicha or a combination of both.
Mugicha: Mugicha is a tea made from roasted barley grains and has a toasty flavor with a hint of bitterness. Some compare it to a coffee-like flavor without the caffeine.
Extended Q&A
Q: When did you first visit the Bellevue area? Was it before or after you moved to the States full time?
A: It was before – it was 2003, after I graduated college. I had nothing to do in Japan, but my father was making tea and he had a customer in Bellevue. So, we visited the customer together, and I just fell in love.
Q: Bellevue has changed a lot since 2003. Is that exciting to see?
A: Yeah, but it is also a little scary -- it's fast and too big and becoming more expensive.
Q: You started an MBA program at City University of Seattle, right? What was your biggest takeaway from that experience?
A: That was a long time ago and I was still new to American life, so that was a good learning experience to see a school environment here. My major in college was sports, so I didn't know anything about business … I didn't even know how to spell business. So, I learned a lot and I got to know a lot of people there.
Q: It must be cool for your dad to be able to watch you and your brother do this and keep his company going.
A: I'm sure he is happy, because he was the one who wanted to do international business. After I came here, he saw our business grow, and that's why he didn't want to retire … But he will still call and check in to see how everything is going.
Q: If you could go back in time to when you first started with the company, what would you tell yourself?
A: Since I didn't know anything about tea or Bellevue or America, I was very motivated. Every day, I was going 100 percent … When I look back, I am kind of proud of myself that I did that. So, I would just want to say, 'You did a good job.'