That's a wrap! 2023 Bellevue Chamber Annual Gala
Our 2023 Annual Gala was a huge hit, largely thanks to all that helped us set up, donated their time and services, and joined us for the celebration. Y'all are the best.
We leaned hard into the travel theme — complete with custom macarons courtesy of Macadons, adventure-oriented decor, overhead announcements à la SeaTac, and the like — and keynote speaker Annie (Cheng) Sim discussed her life of travels both before and since starting her company, The Table Less Traveled. She shared her manifesto on the importance of communing over food and connecting with cultures near and far, urging attendees to reflect on their own travels and the impact they have had in their day-to-day life.
"Voice of the Seattle Storm" Dick Fain emceed the rest of the evening, guiding us through a program of games and raffles, the announcement of our Community Spotlight Award winners, and a wholly successful Raise the Paddle session supporting the Chamber's Young Entrepreneurs Academy.
All in all, fun was had, and the evening was everything we could have hoped for. Here's to planning for next year!
---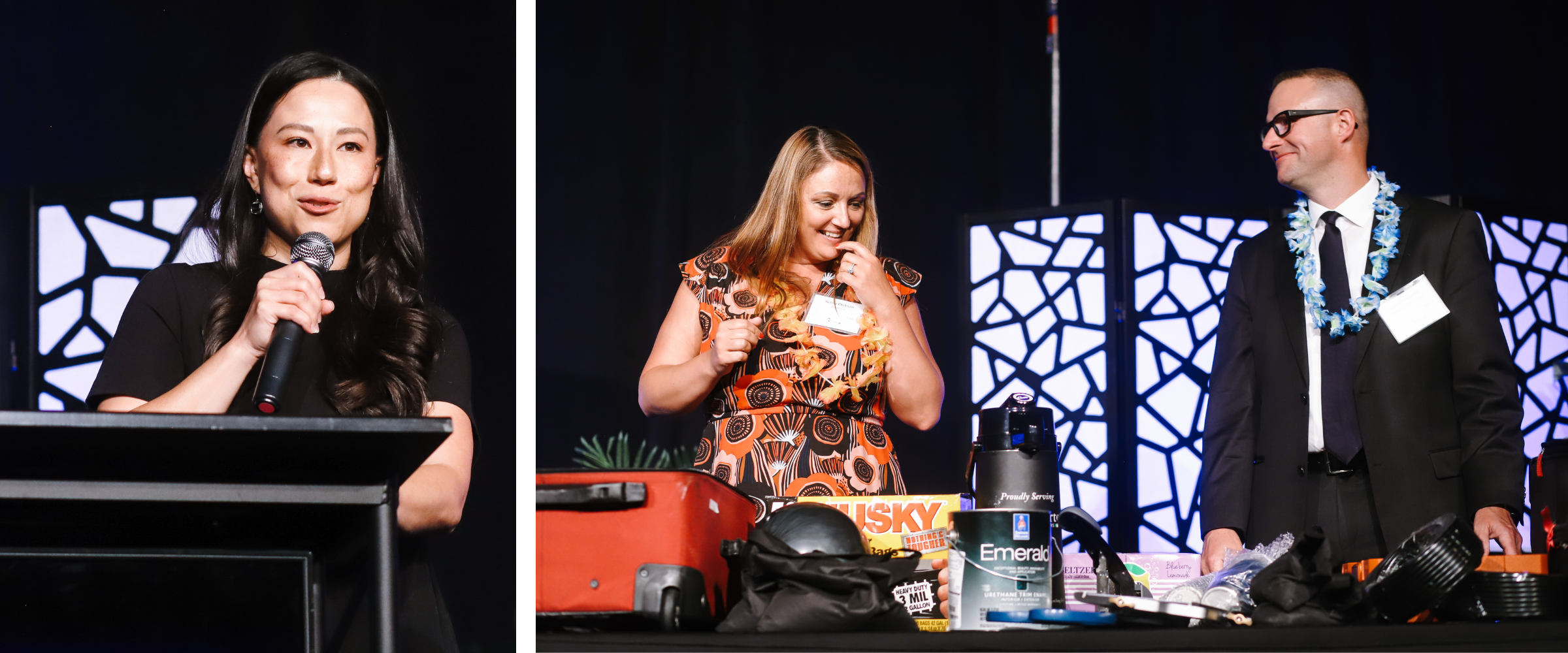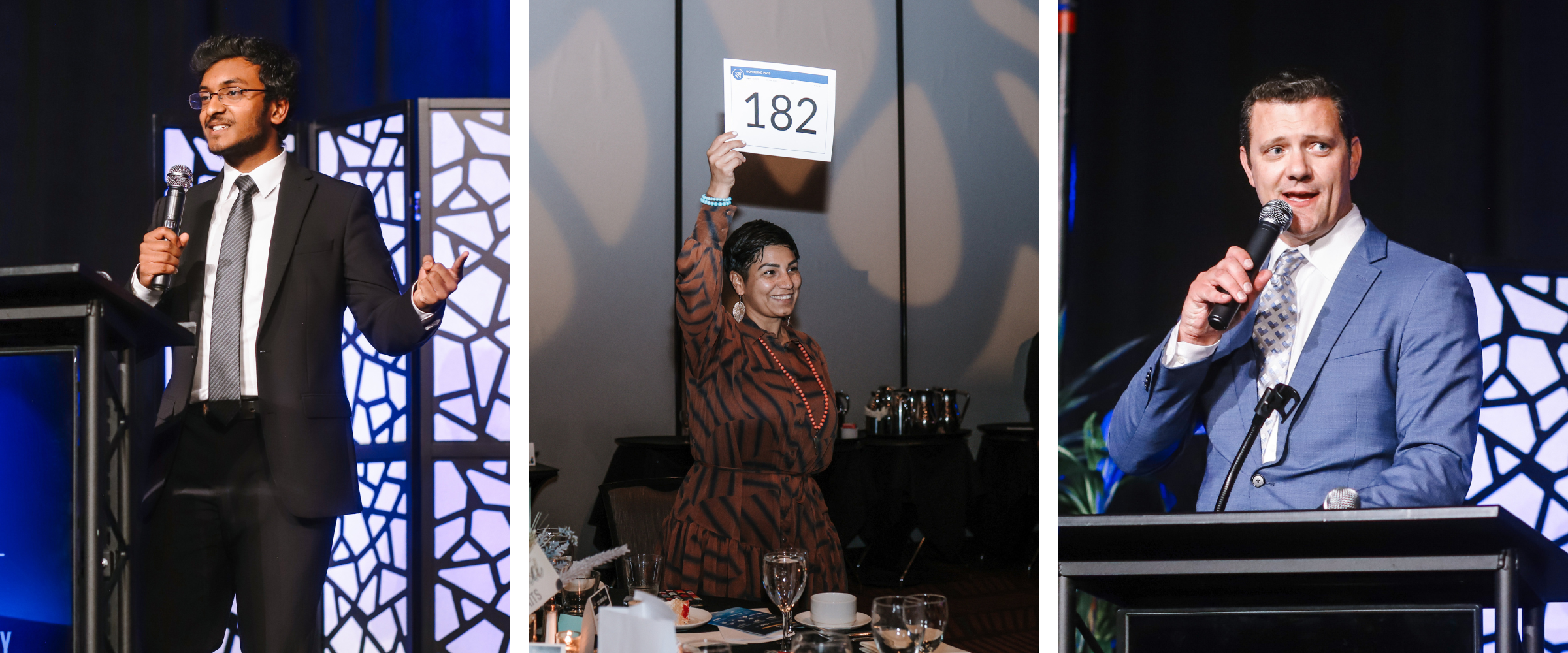 Photos by Twinkle Don't Blink
---