Chamber visits Mary's Place family shelter, discusses need for affordable housing
Date posted
August 12, 2022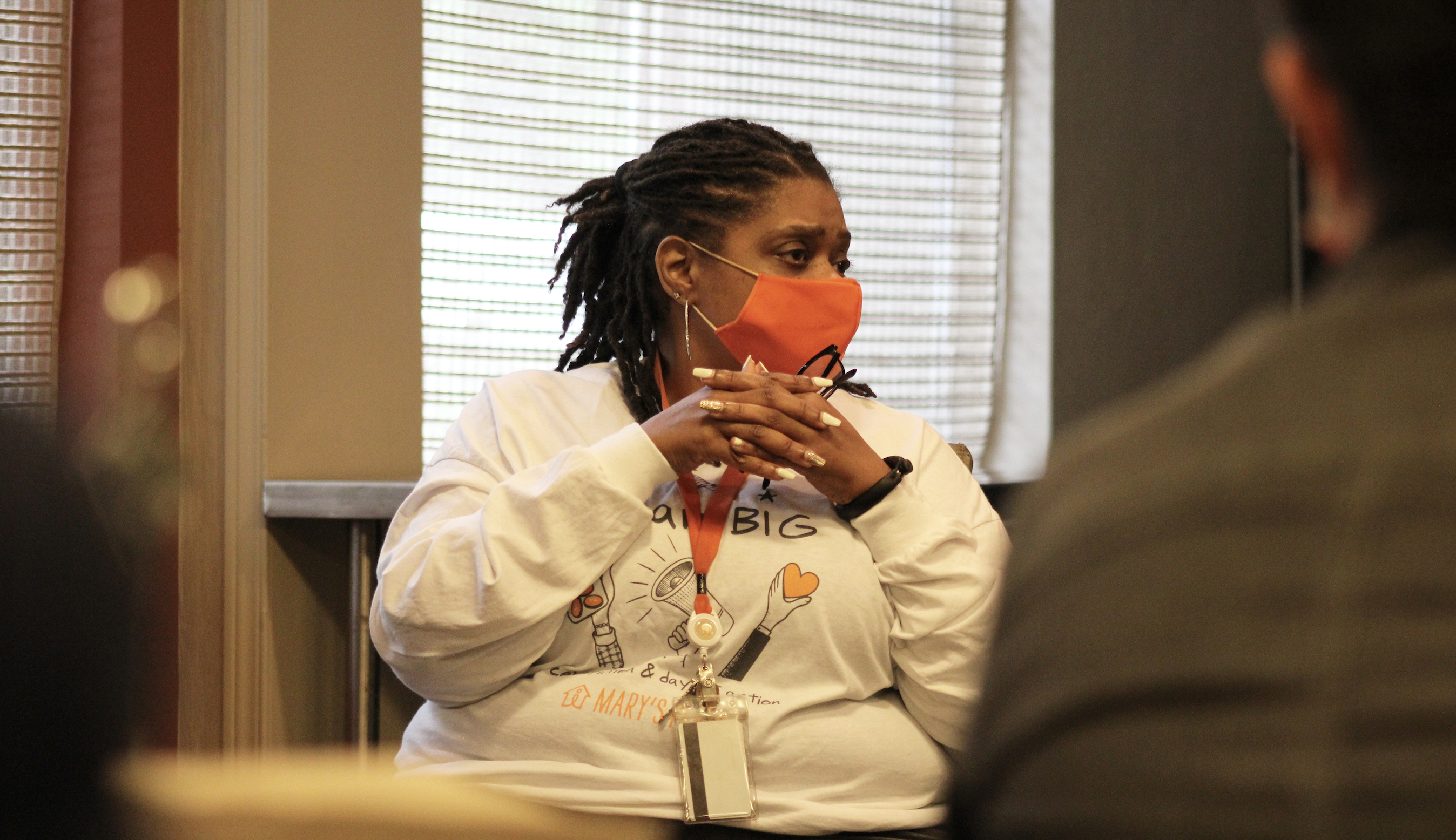 Bellevue Chamber members and staff recently toured the Mary's Place family shelter, which is located in what was previously a hotel property.
The former hotel is not a permanent location for the organization – once building permits are approved, the shelter will move out and developers will move in – but Mary's Place staff are thrilled nonetheless to have their first location on the Eastside.
Opened at the end of 2021, the Bellevue shelter is a 24/7 facility that aims to serve as a hub for its guests, complete with health services, a laundry area, Kids Club, marketplace for secondhand goods, and the like. This location alone houses about 90 families each night who otherwise wouldn't have anywhere to go.
"Mary's Place simply exists to answer some really tough questions that kids ask their parents, and sometimes when you're experiencing homelessness, you don't have answers," said Executive Director, Marty Hartman. "[Like] 'I don't feel so good. Can we go inside?' or 'It's cold, where can we get warm?' or 'Mom, can the school bus find us in our car?'"
"And, the most asked question is, 'When are we going home?'"
In addition to this shelter in Bellevue, the group also manages a Women's Day Center in Seattle, a drop-in resource center on Martin Luther King Jr. Way, two shelters in Northshore and on the Amazon campus, and a hospital-turned-shelter in Burien. Between these sites, Mary's Place has about 720 beds each night for the hundreds of families it helps each year.
"In 2021 we served 594 families, with 243 moving to permanent housing from shelter with an average stay of about 79 days," said Hartman. "We are super grateful for that."
Beyond the numbers, the Bellevue location is also extra special because its previous use as a hotel means there are single rooms (with attached bathrooms) available for families. So, in having a personal space to rest and heal, these rooms are more than just a bed, but give guests the opportunity to focus on what comes next.
"We want folks to understand that preventing homelessness is key, and that the key to reducing trauma is to keep families in their homes so children do not have to experience homelessness," said Hartman. "The one thing we know is that if you experience homelessness as a child, you're much more likely to repeat it as an adult … If we can intervene now, we know that prevention like rental assistance and other stability measures provide generational impact and so that is what we're working towards."
Learn more about Mary's Place, their services and how to volunteer at
www.marysplaceseattle.org